Will Massachusetts Realtor initiative change the way real estate agents sell homes?
Will Massachusetts Realtor initiative change the way real estate agents sell homes?
BY J.R. Desgrottes Staff
July 23
EMAIL SHARING:
Long running real estate entreprenuer Mark Holt launched a product yesterday that could have repercussions for the Massachusetts real estate industry and the way agents sell homes.
The new offering — a non-profit donor service called Moving For Good — will allow buyers to cash in big rebates at closing to dramatically lower home purchase costs. It's designed to turn ordinary charitable donations from homebuyers into powerful membership discounts: How can the industry afford to steeply rebate its commissions?
But Moving For Good allows agents to eliminate expensive, often poorly performing lead gen by coordinating with local and national charities donor's bases.
Shifting $7 Billion dollars of ad spend from classifieds and search engines?
The always-ambitious Realtor has long been touting an array of technology innovations built to save money on listing advertising; free virtual tours, property websites, and email blasts. This product is designed to help agents gather buyers by rewarding charitable donations as the key to lower buyer agency fees turned over as large closing rebates.
For real estate professionals, the process of earning the affinity of local non-profits such as school and charities — a highly diserable proposition for many, has been difficult. Traditional sponsorship platforms- game field backstops and auction program flyers, are no longer reaching cause audiences in the digital age.
The consequences of the 2018 federal tax reform also have charities anxious. As reported by Jonathan Beer, CBS Moneywatch, tax reform is already squeezing charitable giving.

A recent report released by the Fundraising Effectiveness Project (FEP), which showed that total revenue to nonprofits during the first three months of the year fell 2.4 percent compared with 2017 with the number of new donors plunging 12%.
"This situation simply isn't financially sustainable for the 1.5 million organizations that make up the charitable sector," said Mike Geiger, CEO of the Association of Fundraising Professionals, in a press release. "Donors who give $50 - $250 annually are the mainstay of many charities that don't have major gift programs. The slow, long-term drop in the number of these donors is jeopardizing the work and impact of many charities."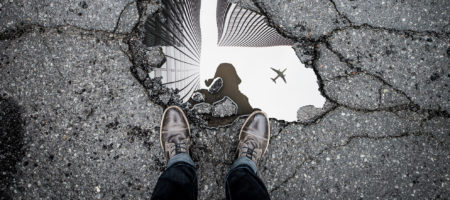 Holt's proposal sounds relatively simple, "My kids sell me coupon books often full of two-for-one specials. The businesses are happy for the school's endorsement and long lived promotional value. Unlike us agents, who have zero inventory costs, these merchants put up food and goods contributions to help out."
Holt said he sees the use rebates as a donation reward as great marketing value. "Why I want to spend hundreds of thousands to be some portals premier agent that means nothing to a buyer?" he asked, "when I could be a top bundler for local schools and causes with direct impact to my community!"
He admitted however, that coupons worth half a percent of a home price, upwards of $10,000 in his hometown of Newton, MA, come with a taste of skeptism. Homebuyers simply don't realize how much money goes traditional referral fees between agents and referral desks. This way the referral fee is redirected to the buyer for supporting the agent's favorite charities.
Talking About Charitable Giving is Good Business
A survey of 314 professional advisors showed that 78 percent believe that speaking with clients about philanthropy is good for business and 71 percent think that such conversations are important to building relationships with clients' extended families. Holt's experience reflects the same opinion. "I had a long lived neighbor who turned by my spouse, Imelda Monaghan, a trust and estates attorney. He decided to leave the proceeds of his home to the MSPCA after his death. It made a lot of estate tax to do so, but for me, when I marketed the home, it had a special no negotiations benefit- the entire proceeds went to animal kindness. The buyers turned out to have two dogs, so to say the listing was 'pet friendly' was an entire understatement!"
How small donations get a lot bigger
While Holt initially turned to the idea of rebates to match competitors like Redfin, "I wanted to meet the competition locally, but I also wanted a favor in return". He participates annually in the Pan Mass Challenge bike-a-thon and recently signed onto the Realtor Relief Run coming to Boston's NAR convention this November. "I could have alternatively donated the rebate to the buyer's charity, but many times, on a stretch, its necessary for the buyer to use the rebate to make the purchase. So I offer instead, to match the entire rebate if my client decides they'd like to do that as well."
Email MovingforGood
Article image credited to Amazon Key explainer video screenshot