SAVE BIG SUPPORTING NEWTON PUBLIC SCHOOLS
Your committment of $100 saves you or a loved one $5,000* or more in cash savings on your next Newton move. Purchase a Moving For Good REwards card today. Not only will save someone save a bundle on their next move, you'll be earning Newton Public schools a matching donation upon closing!

We have over one hundred REALTORS committed to improving community schools nationwide.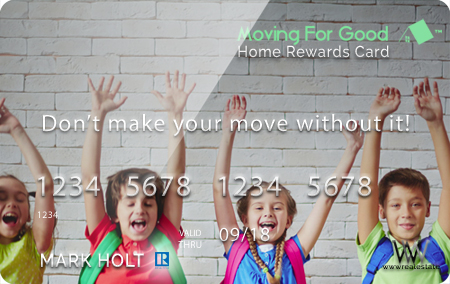 Moving For Good; Great for You, Great for Your Community.
*minimum $250,000. See schedule for other amounts. Most listed homes are already eligible, some restrictions apply. See program details for all terms and conditions
MovingForGood.org works with great local REALTORS like Mark Holt 2017 PMC Team Captain.